Everything you need to stick and release nylon filaments reliably
This is Magigoo PA (Nylon), the adhesive specifically designed for 3D printing in polyamide (nylon) plastics. It offers a strong adhesion platform for polyamide based filaments.
Magigoo is an easy to use 3D printing adhesive designed to reduce warping in FDM/FFF 3D printers. Warping, among other factors, is caused by the differential cooling of a print during a 3D printing process.
For printing repeatedly and reliably remember to apply Magigoo PA on your print bed before printing in nylon filaments. This will ensure a successful print.
How to use?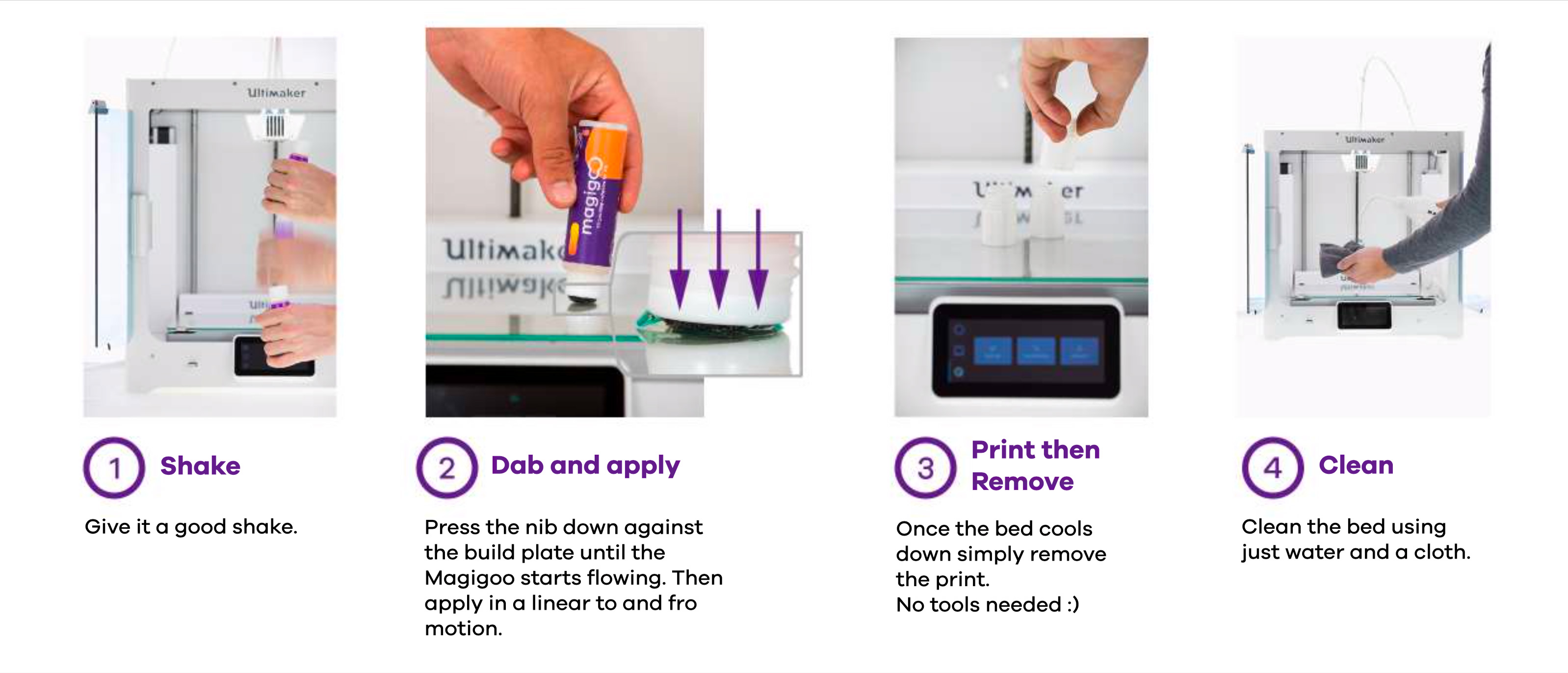 Magigoo Pro PA Compatibility
XSTRAND (TM) GF30-PA by Owens Corning
BASF PAHT CF15
DSM Novamid 1030, 1030CF, 1070
Clariant PA6/66 GF20 FR, Clariant PA6/66 FR
Matterhackers Nylon Pro, Nylon X, Nylon G
Polymaker PolyMide (TM) CoPA, PolyMide (TM) PA6-CF
DuPont Zytel
3DXTech CarbonX™ CF-PA
Lehvoss PA HT
Taulman Bridge
Fiber Three F3 PA Pure Lite and Pure Pro
and others
Returns Policy
We make every effort to ensure products you purchase from J-supplied 3D arrive in tip top condition and we hope you're pleased with your ordered items. We appreciate however that there are times when you might need to return items to us.
GeneralIy all cases where goods are to be returned to us, you must submit to us your returns request by emailing Martin.Jewell@j-supplied.co.uk to begin the returns process.
Please find the full conditions of returning a product to us, explained HERE